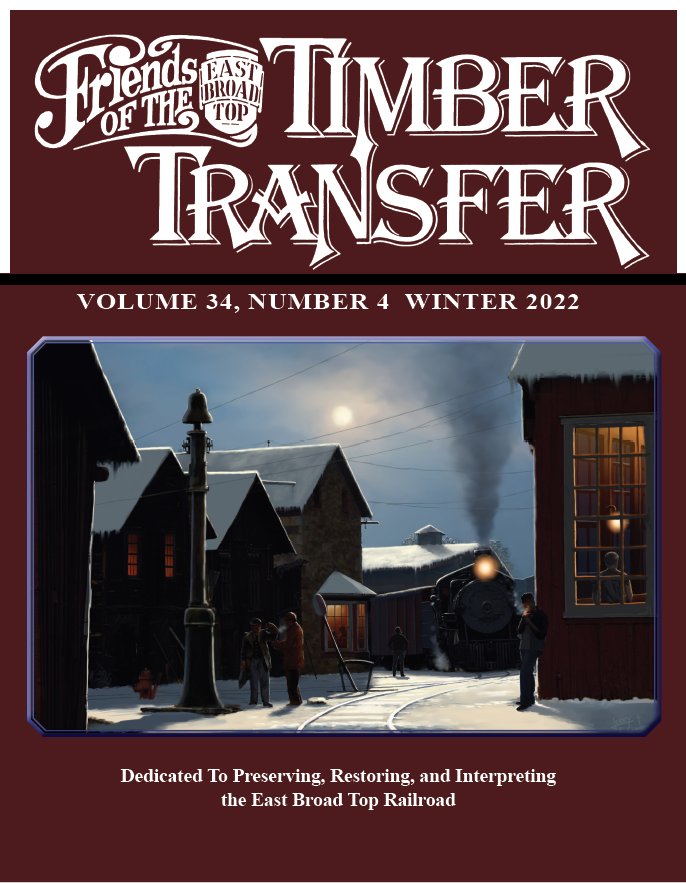 The new Winter 2022 edition of FEBT's magazine Timber Transfer has been mailed to members, and is available to download for logged-in members from the Company Store home page at https://store.febt.org (See the side-box on the left side of the screen after you log in.) Features include:
Four Days in the Archives by Ron Pearson and Ric Case
The EBT's Wooden Coal Cars by Lee Rainey with drawings by Greg Vaughn
Modeling Wooden Coal (Dump) Cars on the EBT by David Whikehart
Plus, more photos from 20 years of FEBT restoration at Rockhill Furnace! It should be in your mailbox the week of Dec. 5th.
If you are not a member and would like to join FEBT and assist in our goal to preserve, restore and interpret the East Broad Top Railroad, find out how to join here: https://febt.org/join/ .
Also, the previous issue of Timber Transfer (Fall 2022) is available for purchase in the New Products box or in the Timber Transfer product category listing at the store website – https://store.febt.org .